I'd like to post some photos taken during bushwalks around Bruny Island. Owing to the low human population (about 600 people), and relative proximity to Antarctica, it makes an interesting place to explore. I moved here last summer, and now the weather is warming up again. I'll post my questions and thoughts on what I find.
Labillardiere Peninsula (13/9/2012)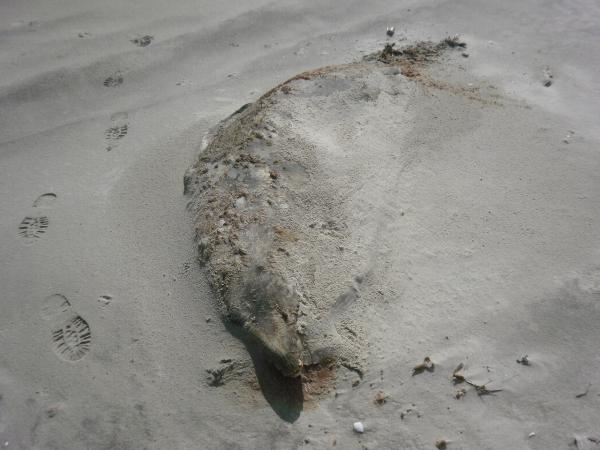 What is it? It has fur covered with tiny lichen growths, a dolphin-shaped nose, and flippers.
Sharp, thick canines, but most are broken. Perhaps it died from starvation? This carnivore is not a shark-like attacker, that shakes itself side-to-side to tear its prey apart. Most of its teeth are like a dog's.
Flippers are not smooth like a dolphin's, but webbed like a seals'.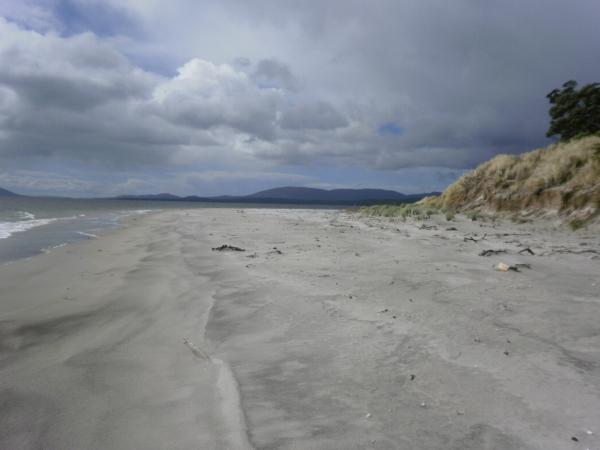 Hopwood Beach and Butler's Beach are on the tip of the Labillardiere Peninsula, and are renowned for beached whales.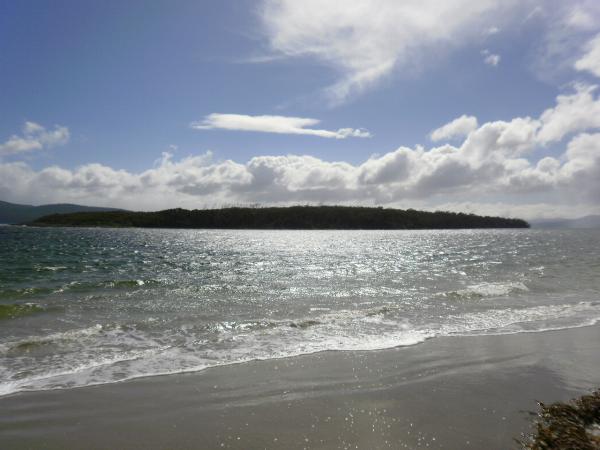 This small island is named after what the early explorers thought were partridges. It is now a favourite place for the endangered Forty-Spotted Pardalote, only found on Bruny Island in connection with Eucalyptus Viminalis, its sole food source.
Bruny Island was named after Bruni d'Entrecasteaux, and Labillardiere Peninsula, after his naturalist. Bruni d'Entrecasteaux's journals show an attractively intelligent, gentle personality, and it is good to know the island was named after him. A couple of quotes on his impressions:


"...trees of an immense height and proportionate diametre, their branchless trunks covered with evergreen foliage, some looking as old as the world;



"closely interlacing in an almost impenetrable forest, they served to support others which, crumbling with age, fertilised the soil with their debris;



"nature in all her vigour, and yet in a state of decay, seems to offer to the imagination something more picturesque and more imposing than the sight of this same nature bedecked by the hand of civilised man.



"Wishing only to preserve her beauties we destroy her charm, we rob her of that power which is hers alone, the secret of preserving in eternal age eternal youth."
Not shown in this photo of the Hartz Range to the west, is Adamsons Peak just to the south. On this day in the second week of spring, it was snowing to 600m, and while walking along the western side of the peninsula, experienced the edge of a hail thunderstorm. On the coldest winter days around the D'Entrecasteaux Channel, the snows fall to 300m. Note that Tasmania is a relatively small island surrounded by oceans. A day like this is good for bushwalking: no one else about.
Tasmanian winters bring the rains, followed by strong winds in late winter. Many large trees, like this one, fall with such a combination of forces.
This one will provide fodder for many unusual fungi that love the moist conditions. It is interesting that many people still collect wild mushrooms in this part of Tasmania.
Tasmanians are an unusual set of farmers, perhaps owing to their being migrants from England and Europe, and used to cottage farming traditions? They have not despoiled the environment to such a great extent, that one can still gather and eat seaweed, mussels, oysters, crab, scallops, abalone, wild parsley, and ... mushrooms (if an expert). There is a long tradition of growing apples and berries.
I wonder if the combination of small islands, migrants from cottage industry cultures, and a cold climate tend to force people to become better custodians of the land?